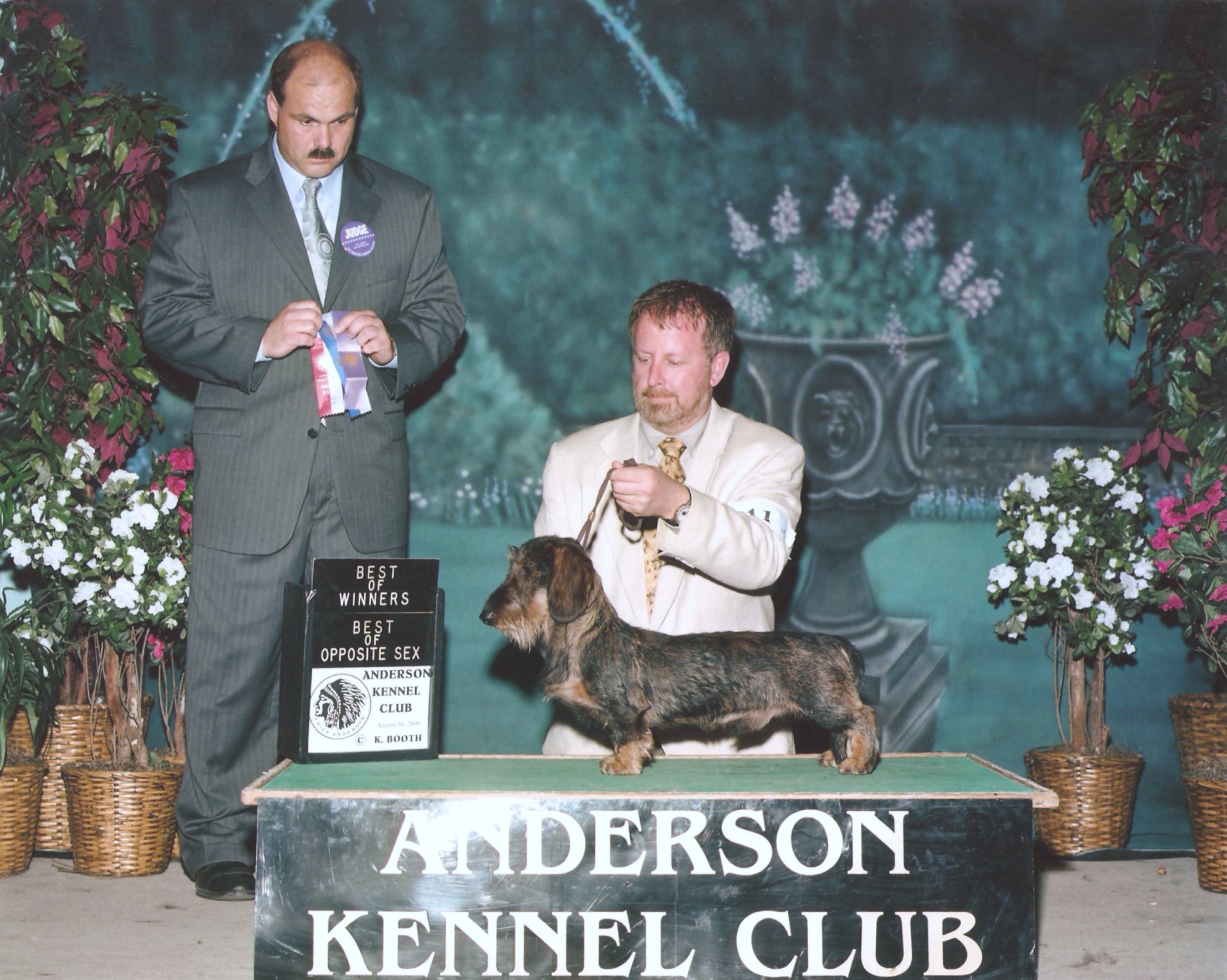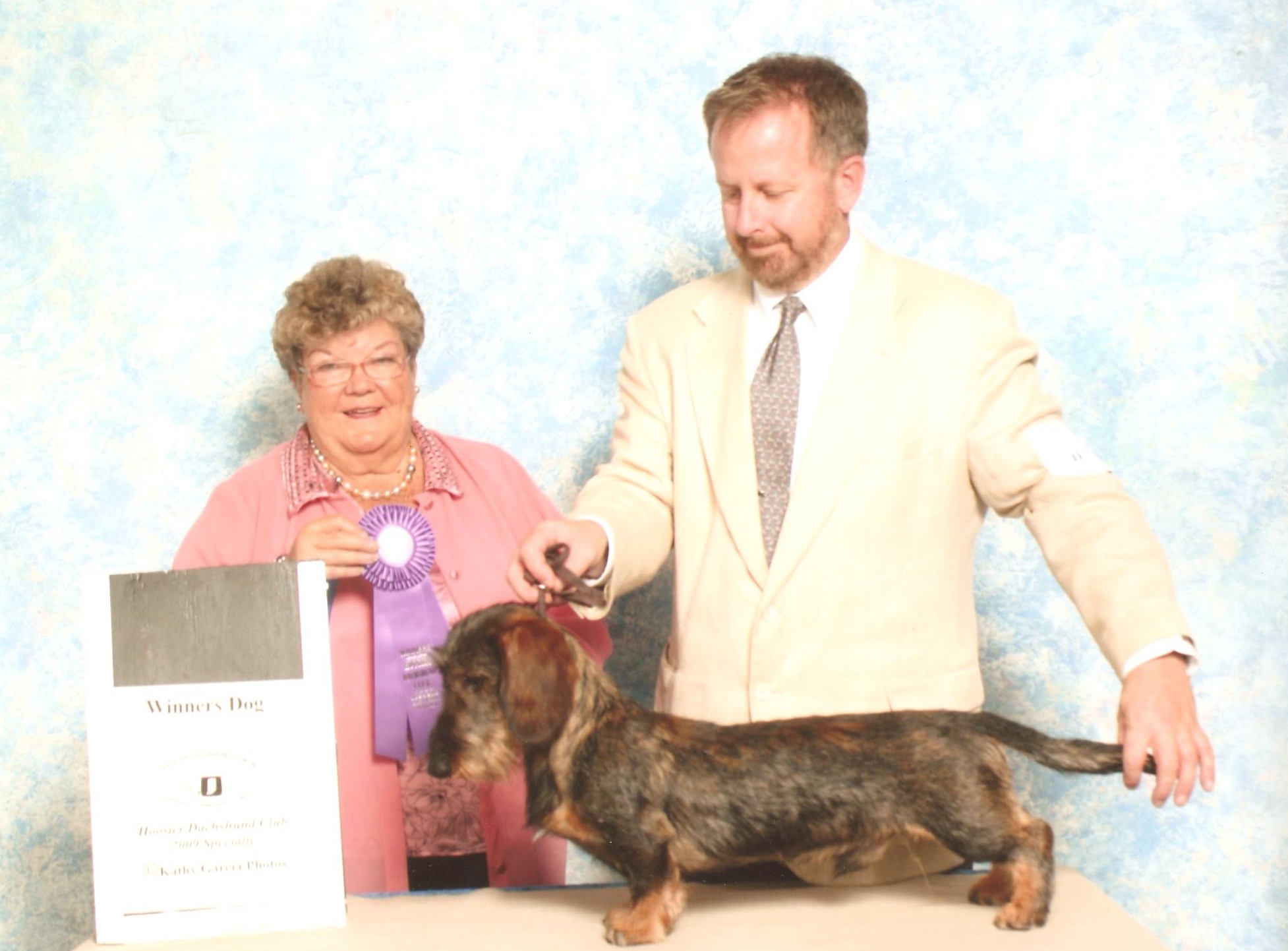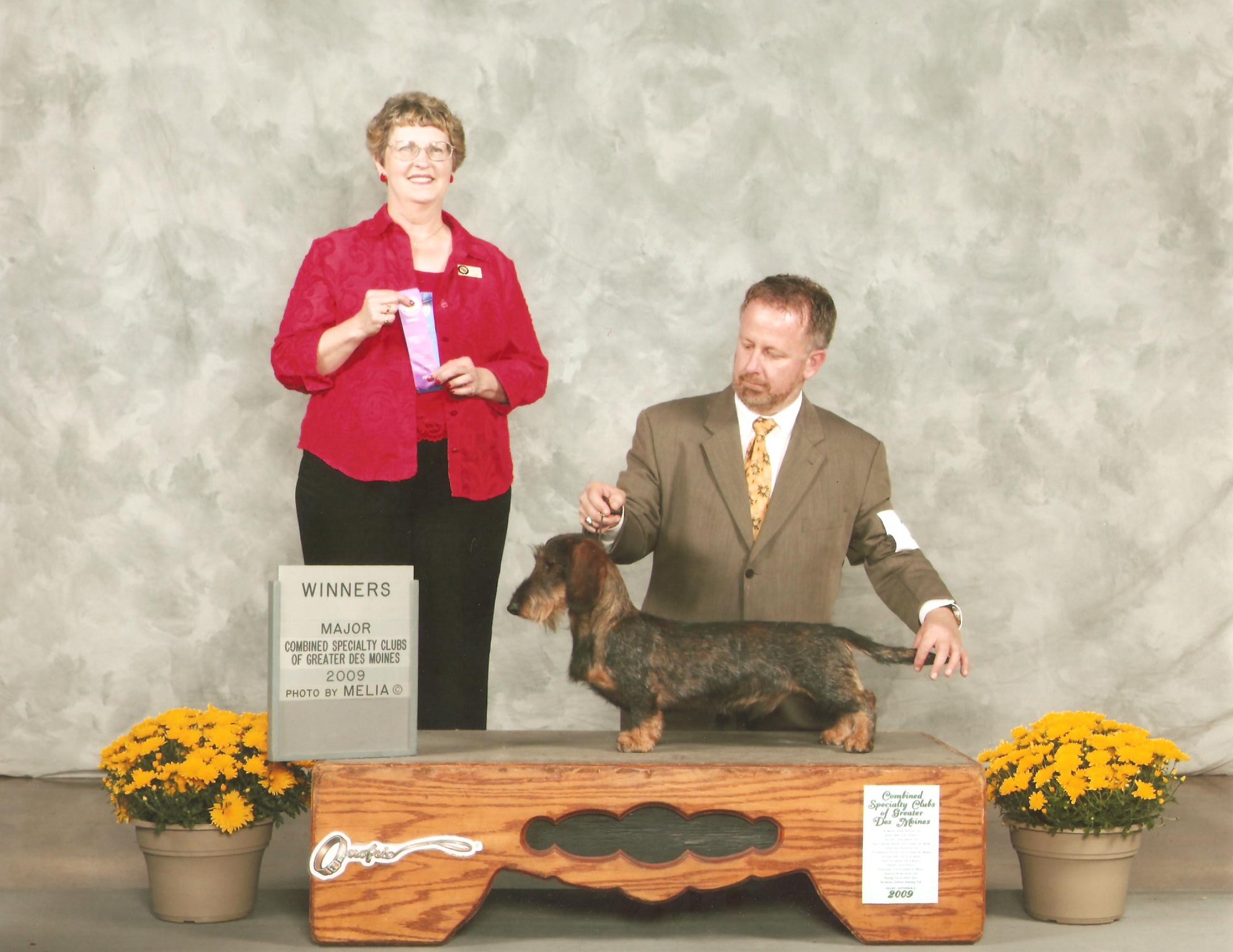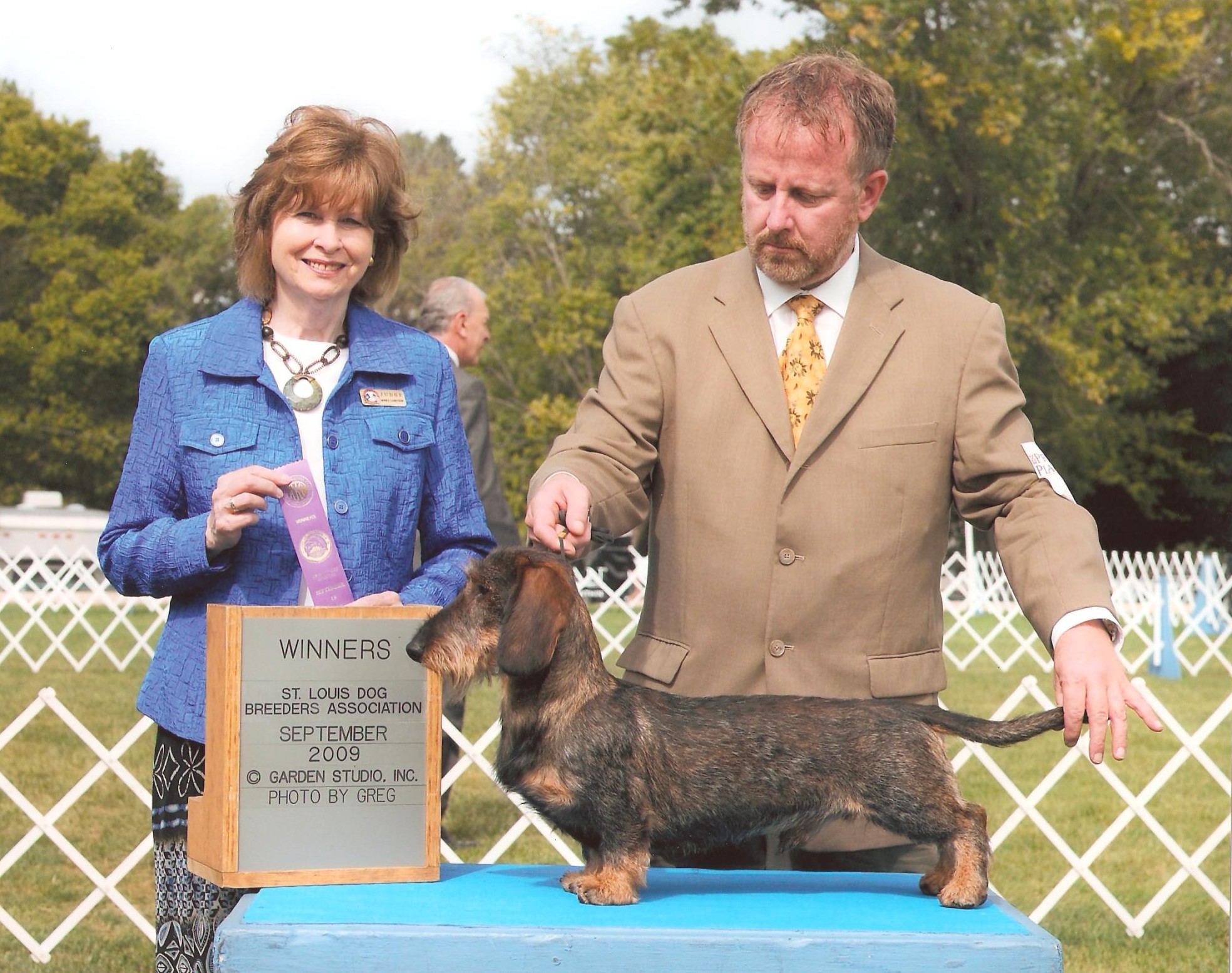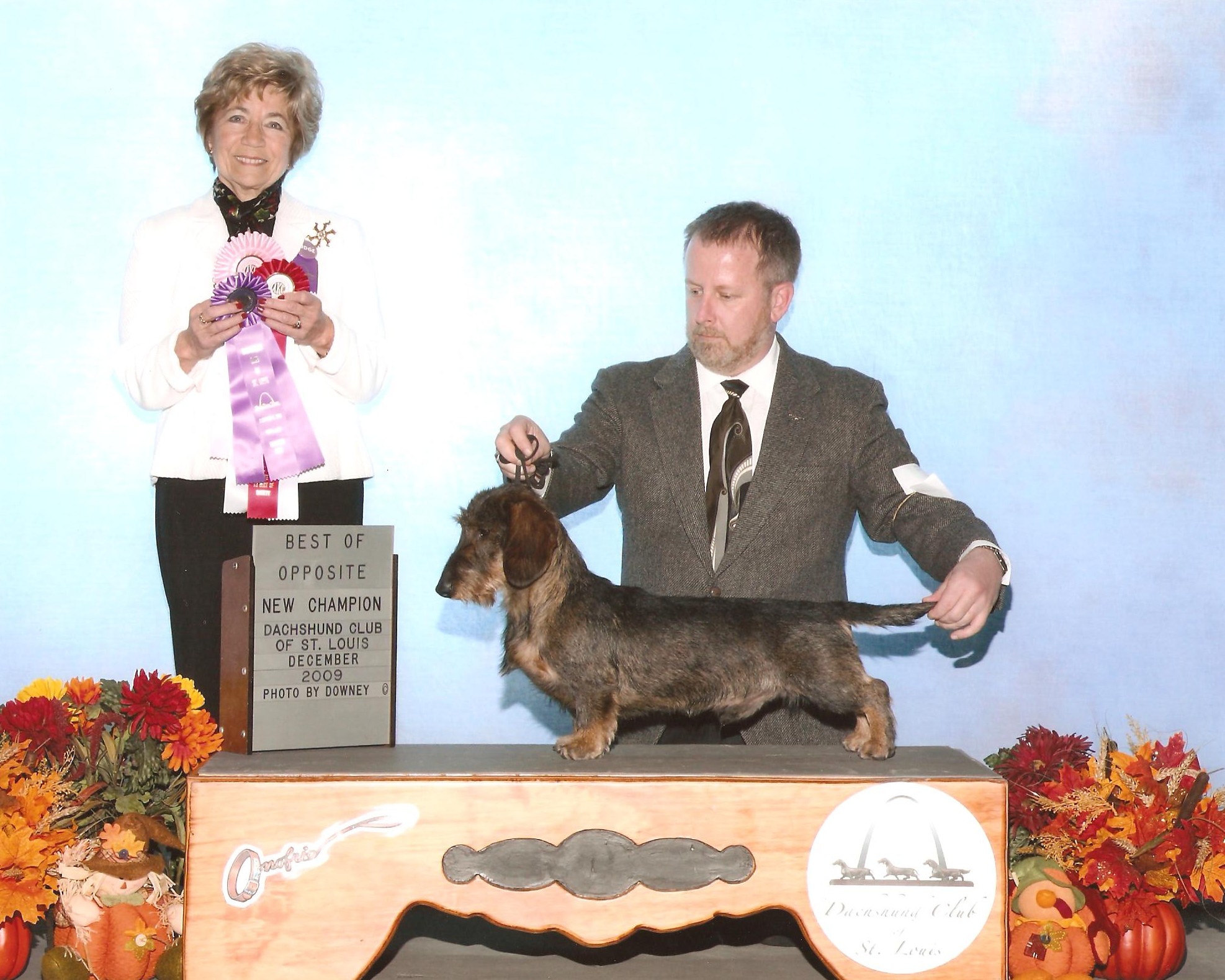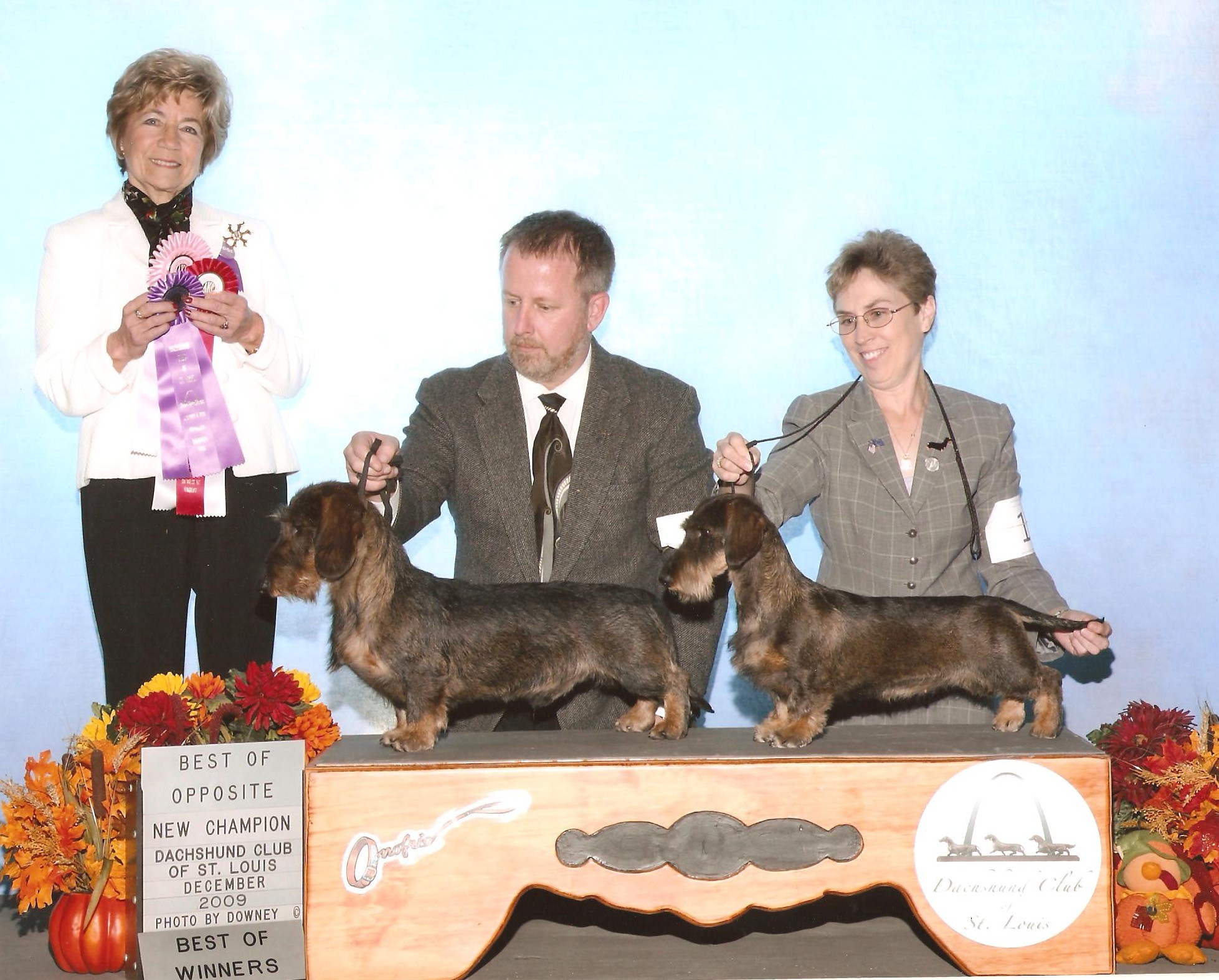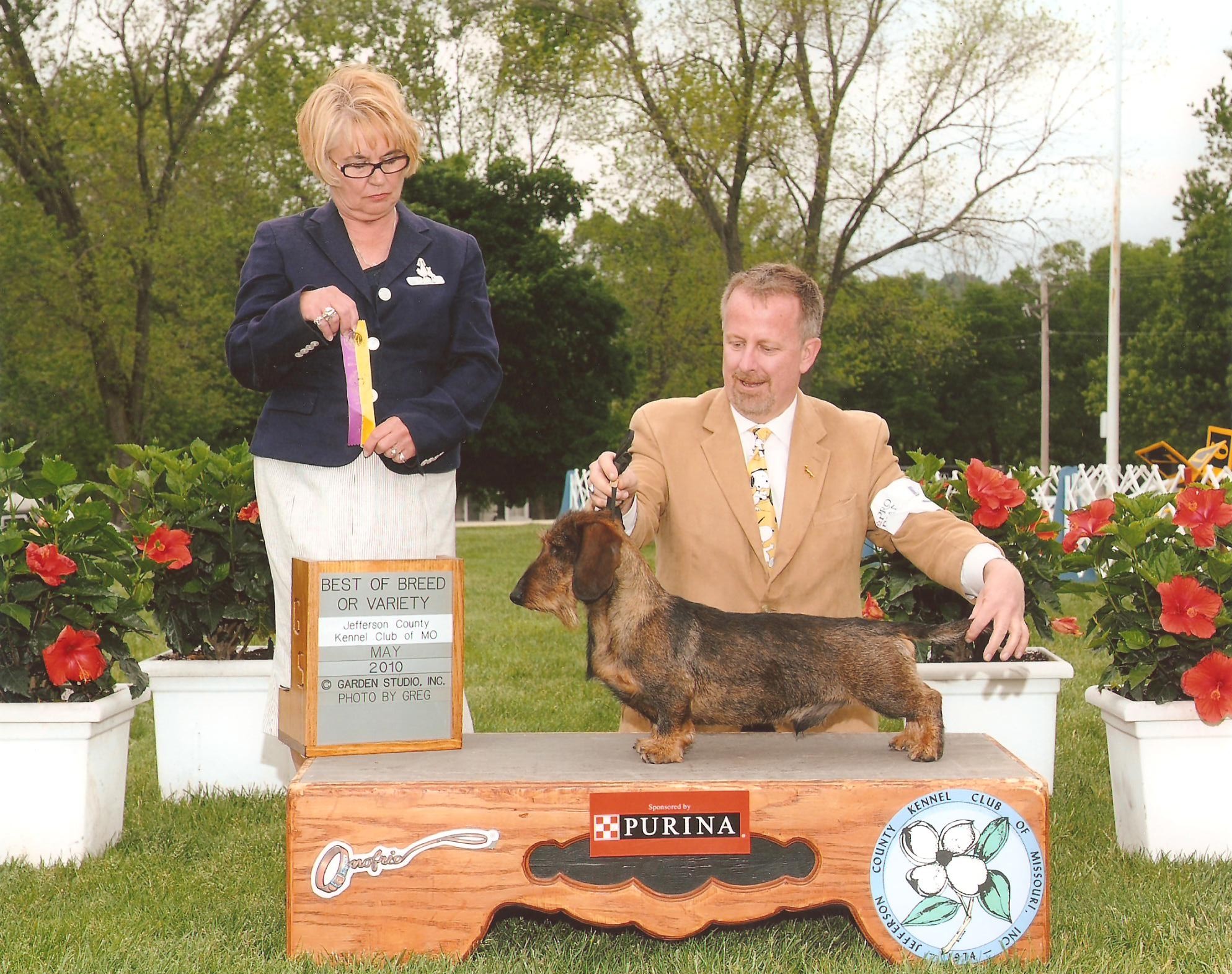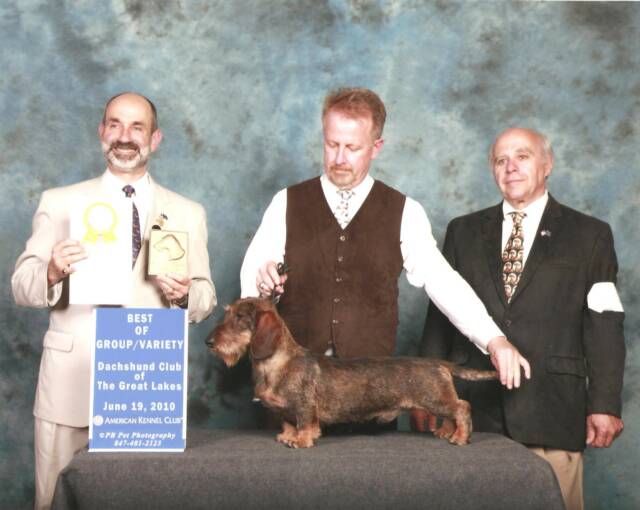 "Jerry McWire"

Ch Raydachs Jerry McWire v Novami

"My first win in the show ring!  Hoosier Dachshund Club in August, 2009 at just 8 months old.  I was just a baby then!"

"The very next weekend at the Muncie shows I took Best of Winners every day"

"My first Major win in Des Moines!  Central Iowa Dachshund Club in September, 2009, from the 6 - 9 month puppy class.  Pretty impressive!"

"My second major - 4 points! - just a couple weeks later!  Purina Farms, St. Louis, Mo.  Under breeder judge Monica Canestrini (she's a big time dacshund judge)"

"My third major - another 4 pointer!  I finished my AKC Championship at the Dachshund Club of St. Louis specialty show in December, from the puppy class!  Breeder judge Ann Gordon (another big time dachshund judge)"

"My Dad says its not nice to brag, but I snuck into his office and added this page one night while he was sleeping.  Shhh....... don't tell or I'll get in trouble!"

"I have some more Best of Variety wins, but my dad was too cheap to get a picture every time!"

"Here's me and my litter mate Fannie.  She finished her championship the same day I did!  (then she beat me for Best of Winners, but that's OK.  I let her win - Dad says you should be nice to girls.....")

"Here's another picture of me winning Best of Variety, under breeder judge Carol Spritzer in June of 2010.  Look how handsome I"m getting to be, if I do say so myself!"

"Here's me with Dad, and my other Dad Neil.  They said this was my most impressive win so far!  Best of Variety at the Dachshund Club of the Great Lakes Specialty!  There were lots of nice dogs there that day, and I won a really cool bronze placque with a picture of a dog on it that looks just like me!"

"I have lots of shows coming up.  Check back here often -  I'll try to keep my 'brag page' up to date.  Remember, its a secret, so tell my Dad!"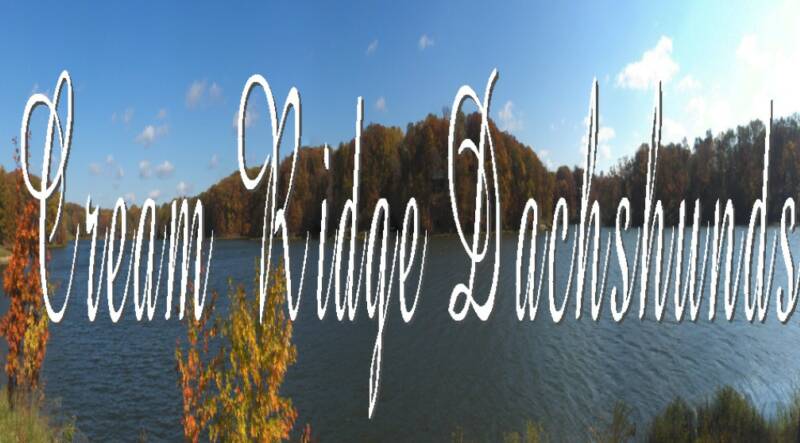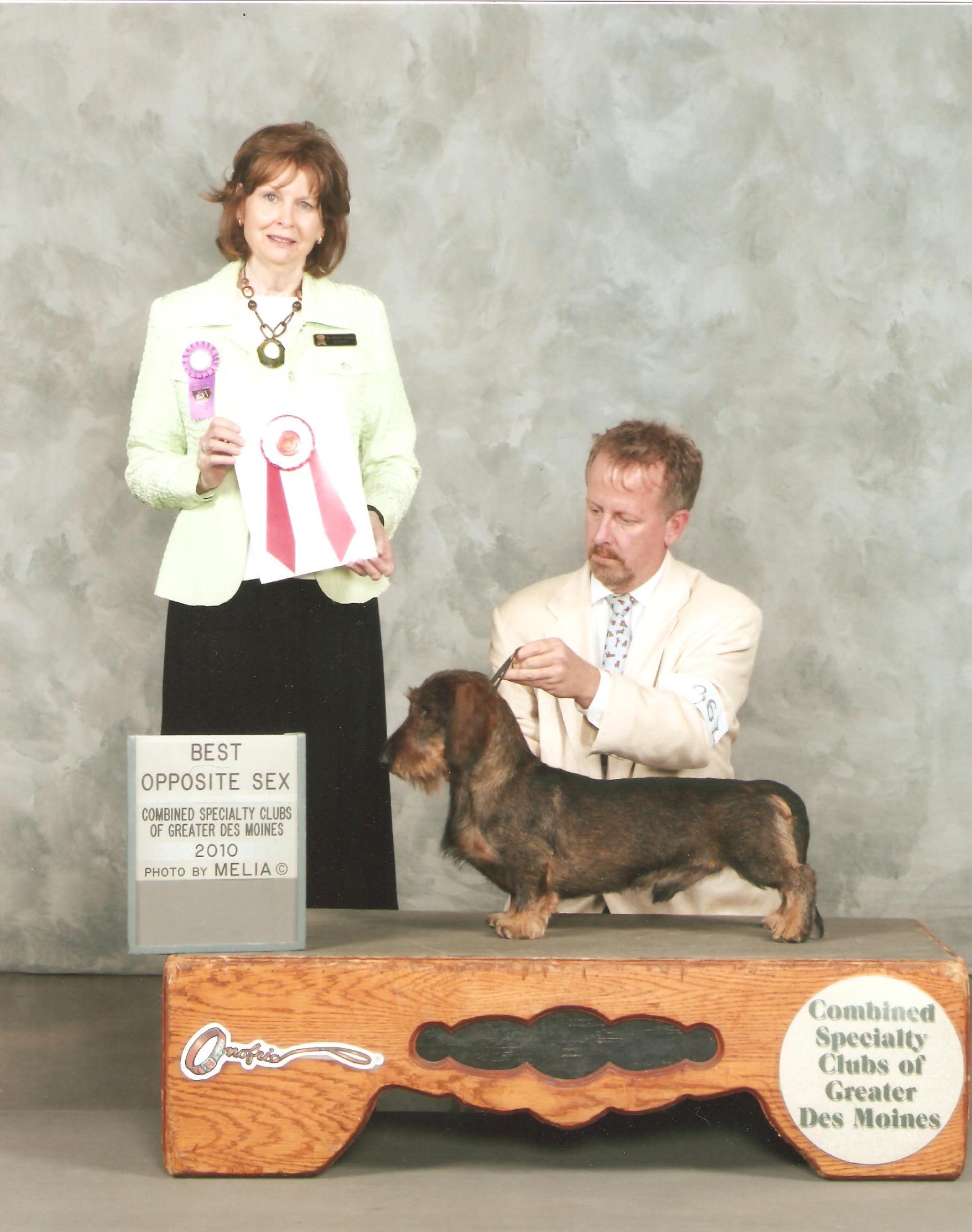 "Here's me finishing my Grand Champion ship by winning Best of Opposite Sex at the Central Iowa Dachshund Club specialty show in September, 2010.  This is the same judge who gave me my first 4 point major - I think she likes me!"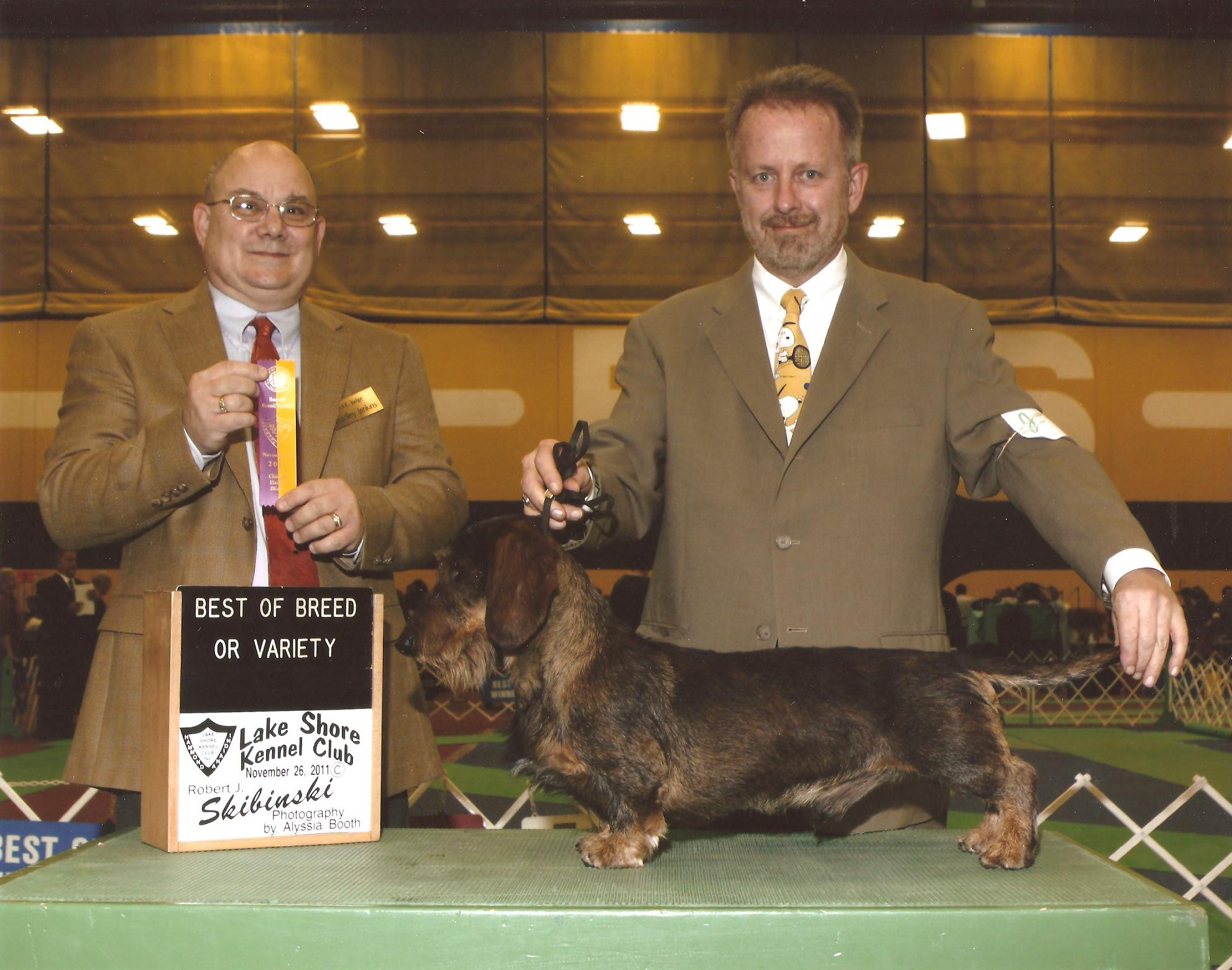 Here's me earning my Bronze Grand Championship!  This means I earned 100 GCH points from my wins as a 'special', after earning my AKC Championship.  Some would say I'm an overachiever!!"