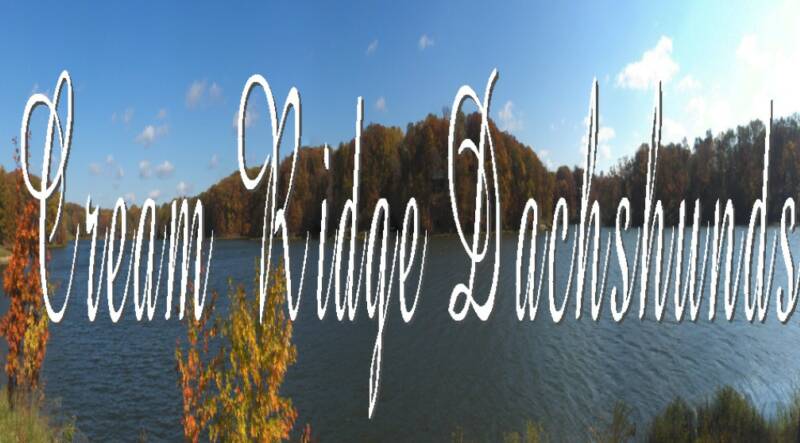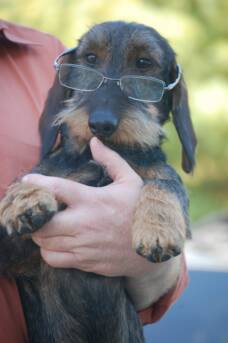 "Here's me taking a break from studying for my med school admissions test.  After my show career is finished, I'm going to be a doctor!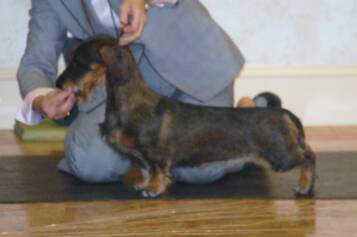 "Here's my sister Fannie, showing at the Dachshund Club of America National Specialty Show.  She took Reserve Winner's Bitch (that means 2nd place) out of about 50 other girls!"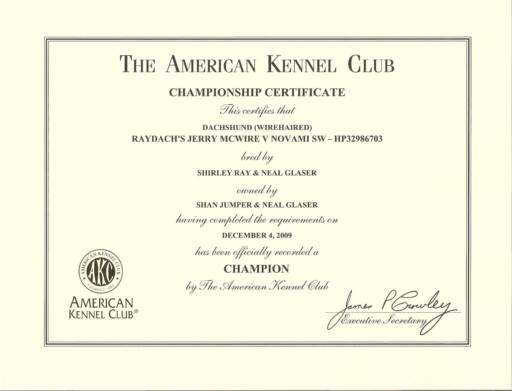 "Here's a copy of my official, AKC Championship certificate.  Very impressive, I must say"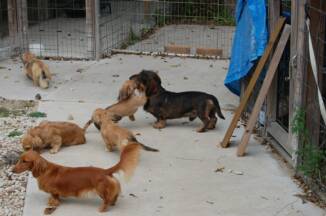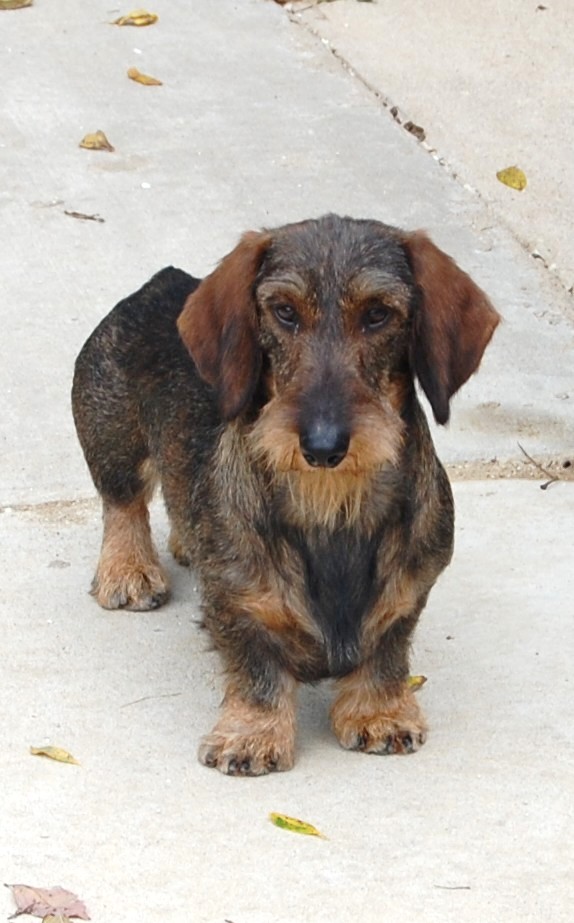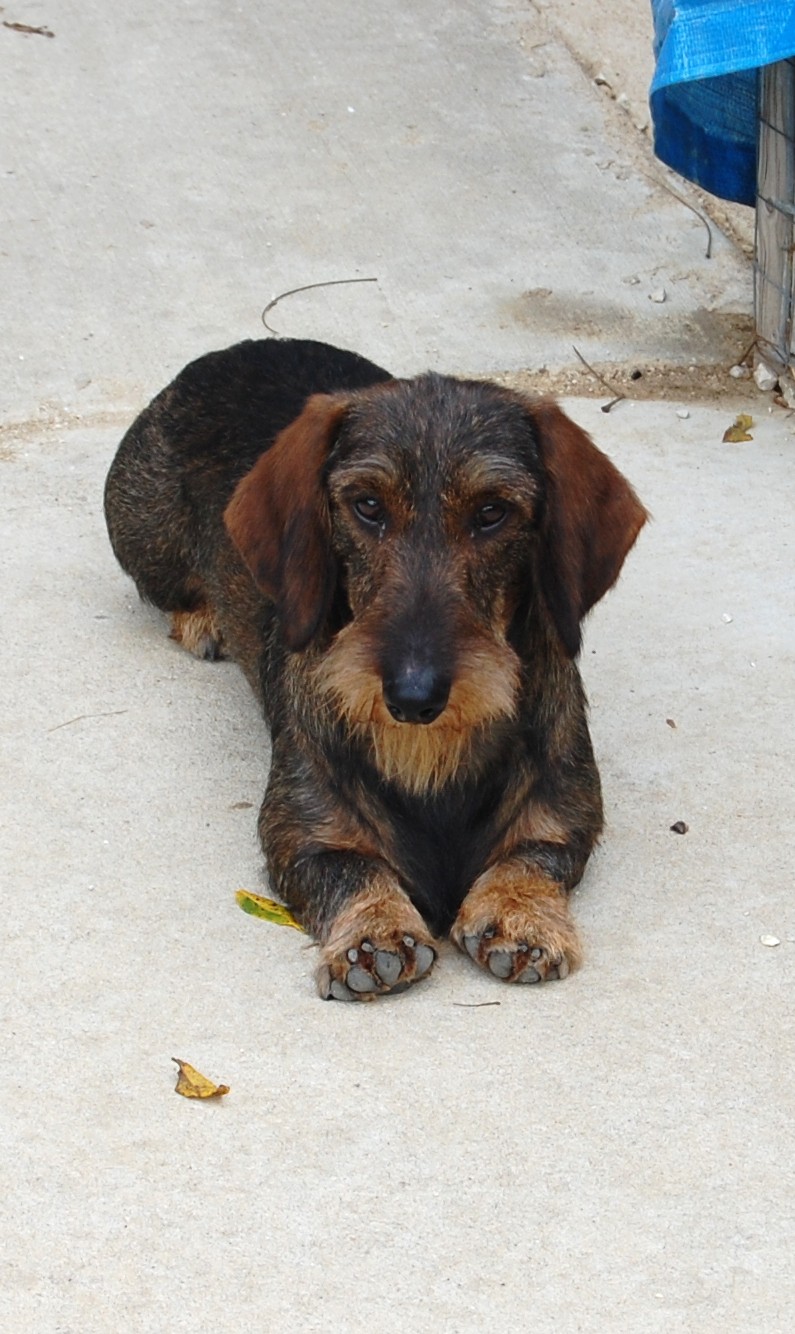 "Here's me playing with my homies in the yard.  I'm bigger than them - Hah!"

"Jerry McWire - deep thinker"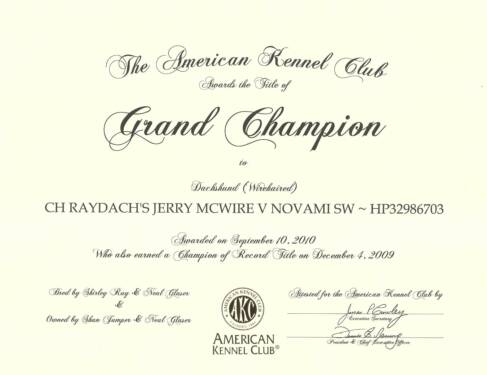 "Here's a copy of my Grand Championship Certificate.  This qualifies me for the AKC Eukaneuba Championship Dog Show in California.  Dad says its too far and we can't go.  Maybe next year!"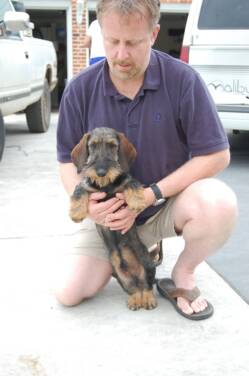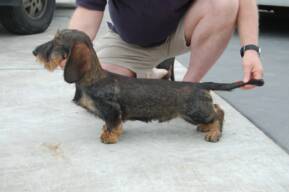 "Here's some shots of me as a puppy.  A strapping young lad, I must say."